Licensing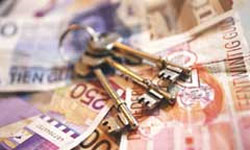 The MEISSNER know-how comprises a whole series of well-proven processes. Most of the offered processes result from own research and development work in the company-owned laboratories and pilot plants at the research facilities in Immekeppel/Bergisch Gladbach.

MEISSNER's portfolio of processes is completed by a few selected processes that are based on the know-how of internationally renowned licensors, some of whom are manufacturers of the respective products without own engineering capacities - one more way of offering well-proven processes.

Starting from the know-how with the licence up to the engineering, supply and commissioning of a plant, a MEISSNER customer receives all services from just one source.