MEISSNER acquires Jiangsu Fuqiang as New Customer for MNB Plant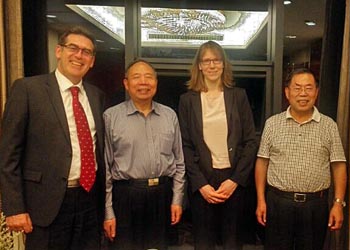 Jiangsu Fuqiang New Material Co., Ltd., a subsidiary of Shandong Jinling Group Co., Ltd., commissioned MEISSNER with the supply of a chemical plant for the production of mononitrobenzene (MNB). Another important chemical manufacturer in China has thus been gained by MEISSNER.
The MNB plant uses the MEISSNER technology of adiabatic nitration which has found reputation all over the world. A waste water treatment plant working on the basis of thermolysis will be included. The ordered plant is meanwhile the 12th nitroaromatics plant to be built in the Middle Kingdom by MEISSNER.