Strengthened Partnership with PJSC Pigment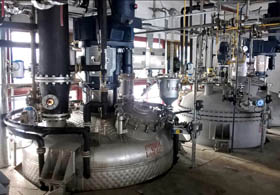 After successful commissioning of the first emulsion plant, Josef Meissner/RHE Haendel Engineering and PJSC Pigment now agreed upon the supply of a further emulsion plant. The plant shall be put into operation still within 2016.
The company PJSC Pigment with its headquarters in Tambov/Russia is one of the leading manufacturer of products for the adhesives industry in Russia.