MEISSNER invests into the Future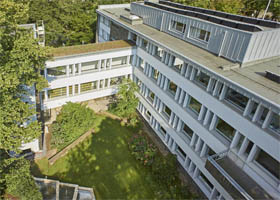 MEISSNER company undertakes an extensive modernisation of their office buildings at the Cologne headquarters. During renovation, new office accommodations have been created in the garden-side section of the buildings in order to account for the increased number of employees. The integration of the entire RHE staff into MEISSNER's new RHE product group thus also finds its spatial expression.
In addition, further office accommodations and common rooms in the main building section have been modernised or newly designed in order to provide an attractive working environment for the entire MEISSNER staff, in this way further promoting the traditional and remarkably strong commitment of the personnel to the company.