World-Scale DNT Plant for SADARA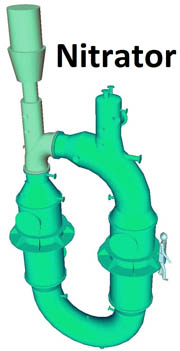 Sadara Chemical Company (SADARA) is a joint venture which was set up by The Dow Chemical Company and Saudi Arabian Oil Company (Saudi Aramco).
SADARA will erect and operate one of the world-wide largest chemical complexes in Saudi Arabia.
For this SADARA chemical complex, MEISSNER will deliver a Dinitrotoluene Plant with a capacity of more than 30 t/h, the scope of supply including the reconcentration and recovery of resultant acids as well as a waste water treatment.